Common Shaped (Custom) Way Wipers
VAJ way wipers can be produced to your metric drawing in any shape and dimension (up to 1 meter), and in a single piece, complete with mounting holes. But, you may not have to re-invent the wheel. Below are 6 common-shaped Way Wipers. We just need your metric dimensions as indicated in the drawing below. There may even be an existing wiper that you can modify or adapt for your application. Contact us at 800-466-4648 or 203-230-1012 for assistance, pricing, or questions.
Channel Style Wiper Example
V Wiper Example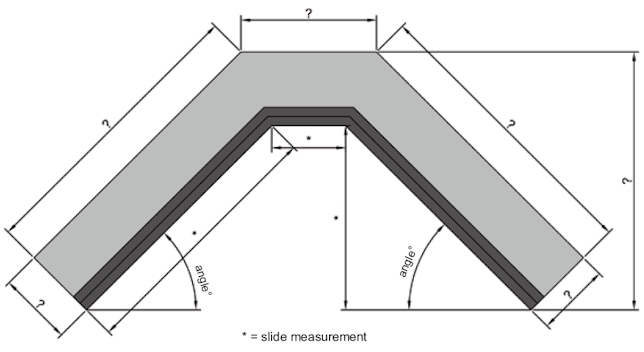 Reverse Dovetail Wiper Example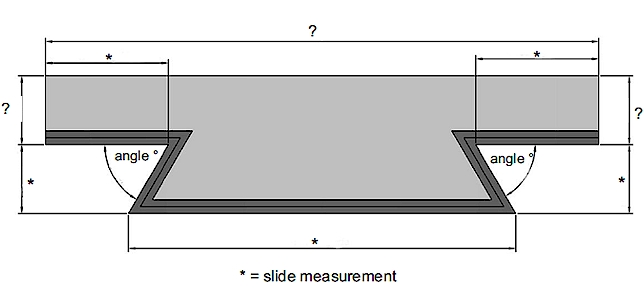 Dovetail Wiper Example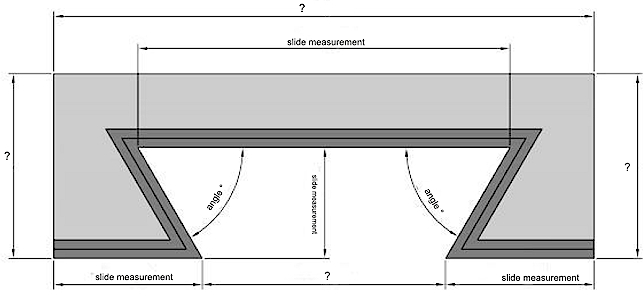 Rail Wiper Example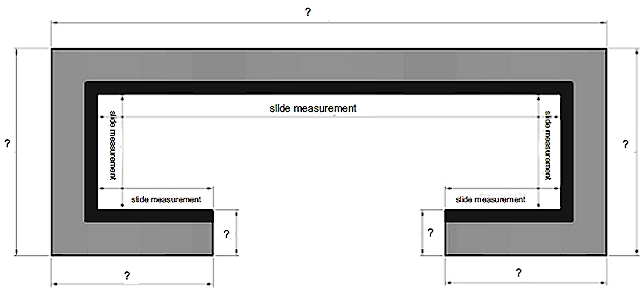 One Side Dovetail Wiper Example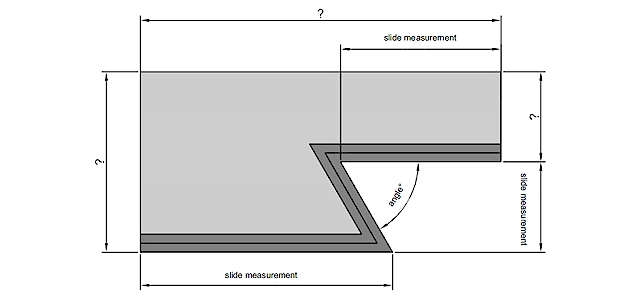 Our way wipers for slideways and way covers clean and protect your machine tools increasing the performance and value of your equipment. (The Way Wiper Division of Ameropean Corporation is the North American authorized distributor of VAJ way wipers and products.)
---
The way wiper material efficiently keeps slideways clear of swarf, dust, metal chips and all other abrasive materials found in the workshop environment
---
Nitrile butadiene rubber (indicated in black on the illustrations) is bonded to a coated metal plate (indicated in white) during the vulcanization process
---
Heat resistant to 80° C, (176° F)
---
Way Wipers are available in 22" (560 mm) lengths and where indicated 39" (1000 mm) lengths. (1" = 25.4 mm)
---
High quality. Long lasting.
---
Samples available for serious inquiries
---
Stock way wipers ship same day.
---
No minimum quantity requirements for in-stock items.